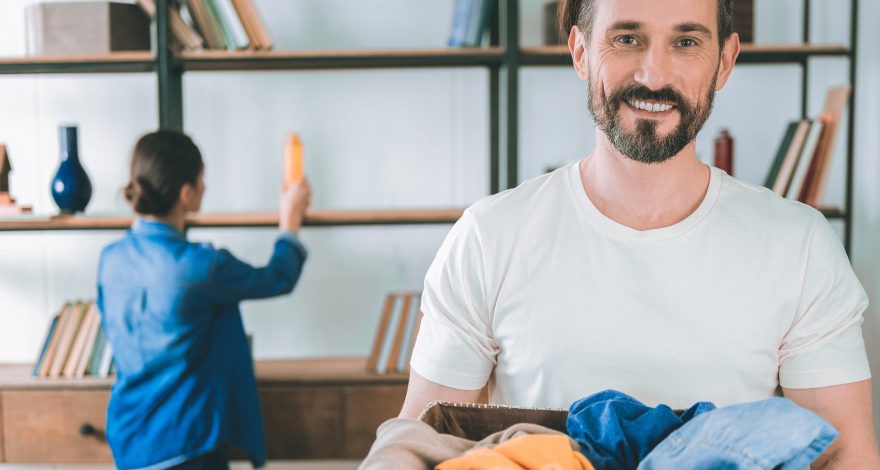 Budgeting
6 simple ways to earn money by spring-cleaning
Posted on

22 September 2020
Spring has officially sprung. With the weather getting warmer, it's natural to de-clutter and start afresh just in time for summer. But how many times have you stared at what's hanging in the wardrobe or those things shoved at the back of the garage and wondered where all that stuff came from? Whether it's a pair of jeans that haven't fit for years or a dated dining set you've always felt too guilty to throw away, it's easy to end up hoarding.
But it turns out those random belongings could help you earn a little extra cash. In fact, in a Second Hand Economy Report released by Gumtree in 2019, it's estimated that the average Aussie household has about 23 unwanted or unused items stored away, worth around $5,300!
Transform what's in your home into some extra cash? It may seem like rubbish to some people, but as the phrase goes "one man's trash is another's treasure".
Here are some nifty tips and tricks to flog your stuff while earning some extra cash on the side.
1. Sell rather than donate
Dropping off your unwanted items to the local charity shop may be the easy, low-fuss option, but there are a bunch of platforms where you can sell your stuff instead.
So long as it's in relatively good condition, sites such as GumTree, Facebook Marketplace and eBay are full of people looking for a second-hand bargain. Furniture, clothes, sports equipment – you name it, someone in your area could be looking for that exact item and may be willing to pay big bucks.
Alternatively, you can go old school and throw a classic garage or yard sale. Price the items and invite friends, family and neighbours to come along.
2. Dig out those vintage, childhood finds
It's common for people, especially parents, to keep things for sentimental value. Whether they're toys, VHS tapes, first-edition books or even devices like Gameboys or Playstations, many of us keep items that are no longer made. And whilst it's heart-warming to keep some memorabilia, you could unknowingly be sitting on a goldmine. Disney movies in particular can be valuable – in 2019 a Mulan 1999 special edition VHS tape sold for an eye-watering $21,111 on eBay. So have a search around in the kids' old rooms and you could be laughing all the way to the bank.
3. Up(cycle) and away!
If you have items in storage that aren't in good enough condition to sell –
all is not lost. Apply a fresh coat of paint or varnish to a chest of drawers or alter a piece of clothing. A little bit of effort can go a long way. Plus, you can indulge your creative side and when you sell your hard work, it will be an even sweeter reward.
4. Combine unwanted items with your own skills
Another option for the creative types out there is to put your clutter to good use yourself. Have some dog leashes lying around the house but no dog – why not offer dog walking services in the local area? If you're a crafty individual with art supplies or knitting needles at the back of a cupboard, make trinkets, beanies, scarves (or even masks!) and sell them online. Tutoring could also be an option if you have a stack of unused schoolbooks or textbooks on hand. The opportunities are endless.
5. Go green and recycle4. Combine unwanted items with your own skills
We're all use to chucking out glass, paper and plastics in the recycling bins at home, but it's also possible to help the planet while making some money too. If you live in NSW, Queensland or the Northern Territory, visit the nearest TOMRA Return and Earn Reverse Vending Machine and drop off any drinks containers made from aluminium, glass, plastic, steel and liquid paperboard, between 150ml and 3L. The best part, you get 10 cents refunded for every container.
6. Give unwanted gift cards a new home
Sometimes we end up collecting gift cards and vouchers for stores that we'll never visit. Instead of throwing them in the bin or giving to someone else, there are companies such as Voucha and Gift Card Xchange that allow you to sell them.
Online loans to boost cashflow
Sometimes, though, selling all those unwanted items lying around the house simply doesn't cut it. Credit24 is here to help and offers a range of online personal loans and Line of Credit. Our cash loans are 100% online, borrow up to $10,000 and up to 36 months to pay back – ideal for those with no credit history or a lower credit score.