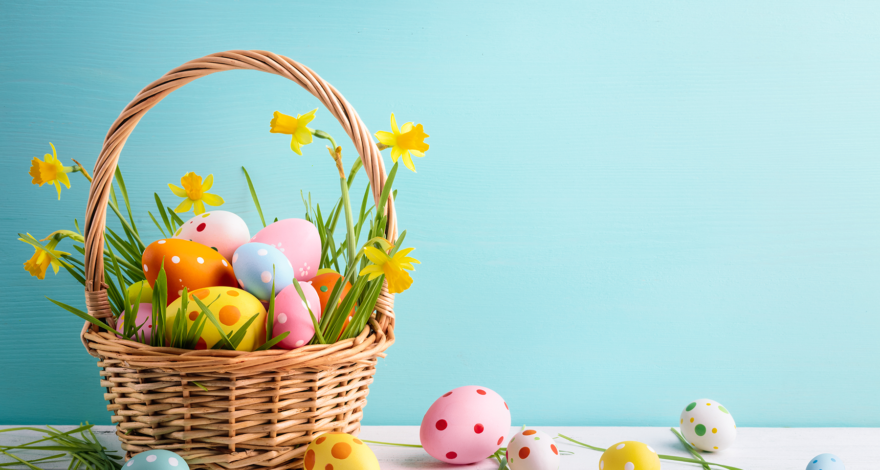 Budgeting
8 egg-citing financial tips for a happy Easter
The season of chocolate eggs and pastel-coloured everything is almost here, but don't let the holiday take a toll on your bank account. Instead, check out our simple financial tips to keep your wallet happy while you indulge in all the Easter fun.
1. Set a budget and stick to it.
Before you start spending, set a budget for your Easter expenses. Include everything from food to decorations to gifts. Then, stick to it! A budget will help you prioritise what's most important and avoid overspending.
2. Get creative with your Easter decorations.
Instead of buying expensive Easter decorations, get creative with DIY ideas! You can make Easter egg garlands, paper flowers, and even create your own Easter baskets with things you already have at home. Not only will you save money, but you'll also have a fun activity to do with family and friends.
3. Plan your Easter meals.
Planning your Easter meals ahead of time can save you both time and money. Make a list of the dishes you want to prepare, and buy only what you need to avoid wasting food and money.
4. Host a potluck or brunch.
If you're hosting an Easter gathering, consider asking your guests to bring a dish to share. A potluck or brunch can be a fun and affordable way to enjoy Easter together without the burden of cooking an entire meal or overspending on food.
5. Shop after Easter for next year.
Just like with other holidays, you can score great deals on Easter-related items after the holiday is over. Stock up on discounted Easter decorations and baskets for next year's celebration. You'll thank yourself when you're not scrambling to find last-minute decorations next year.
6. Consider alternative Easter gifts.
Easter gifts don't have to break the bank. Consider alternative gift options like handmade cards, small plants, or even a meaningful experience like a family outing or a home-cooked meal. These gifts are not only budget-friendly but can also create lasting memories.
7. Celebrate virtually.
If you're trying to save money or can't be with loved ones in person, consider hosting a virtual Easter celebration. You can plan fun activities like virtual egg hunts, Easter trivia games, or even a virtual brunch. It's a great way to stay connected and enjoy the holiday together, no matter the distance.
8. Don't forget to have fun.
Remember that Easter is a time of joy and celebration. Don't let financial stress take away from the joy of the holiday. Take a moment to appreciate the simple things and enjoy the time you spend with family and friends.
We hope that with these financial tips, you can focus on the important things without stressing about your wallet. So go ahead, hop into this Easter season with confidence, knowing that you've got your finances under control. And most importantly, have a happy Easter filled with love, joy, and plenty of chocolate eggs! If you're short on cash, Credit24 could help with a loan up to $10,000. It's quick, easy and affordable. Click here to find out more.