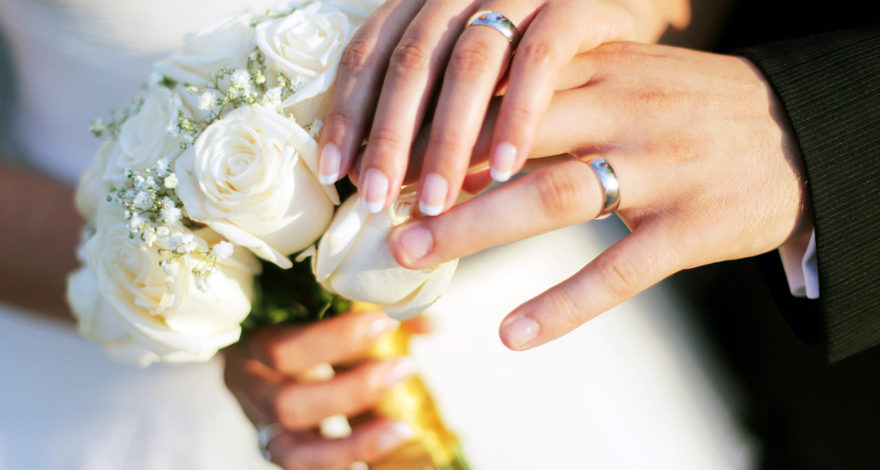 Budgeting
14 clever ways to save money on your wedding
A wedding is an incredibly special day for many people, but it can also come with a hefty price tag. Between the venue, catering, and decorations, it can be easy to get carried away with spending. However, there are plenty of clever ways to save money on your wedding without sacrificing the celebration. Here are some tips to help you plan a beautiful and budget-friendly wedding.
1. Serve a signature cocktail
Instead of offering a full bar with multiple drink options, consider serving a signature cocktail or two. This can save you money on alcohol and also provides a fun and unique experience for your guests.
2. Use non-floral center pieces
Instead of using expensive floral center pieces, consider using non-floral options such as candles, lanterns, or fruit. This not only saves you money, but also provides a unique and elegant touch to the decor.
3. Hire a student musician or DJ
Instead of hiring a professional musician or DJ, consider hiring a talented student musician or DJ. This not only saves you money, but also supports local talent and can provide a fresh and unique experience for your guests.
4. DIY your decorations
Decorations can be one of the most expensive parts of a wedding, but you can save a lot of money by making them yourself. Pinterest and other websites offer plenty of creative and affordable ideas for DIY center pieces, table settings, and other decor. Not only will you save money, but you'll also add a personal touch to your special day.
5. Rent instead of buy
If you need items like tables, chairs, linens, or even your wedding dress, consider renting instead of buying. Renting these items can be a fraction of the cost of purchasing them, and you won't have to worry about storing them after the wedding.
6. Opt for a non-traditional venue
While wedding venues can be beautiful, they can also be expensive. Consider alternative locations such as a local park, beach, or even a friend's backyard. These locations can be just as beautiful and meaningful, and will cost significantly less.
7. Have a daytime or a weekday wedding
A daytime or weekday wedding can be just as lovely as an evening wedding on a non-school night, and it can save you a significant amount of money. Catering costs tend to be lower for daytime and weekday weddings, and you can still have a great party without the added expense of a DJ or late-night bar.
8. Skip the professional makeup and hair
Professional hair and makeup services can add up quickly, but you can save money by doing it yourself or having a friend help out. Consider taking a makeup or hair tutorial before the wedding to perfect your look, or hire a freelancer instead of an expensive salon.
9. Go paperless
Instead of printing paper invitations, RSVP cards, and programs, consider going paperless. You can create digital versions of these items and send them via email or a wedding website. This not only saves you money, but is also more eco-friendly.
10. Choose a buffet instead of a plated meal
A buffet can be a more affordable option than a plated meal, and it allows guests to choose their own portions.
11. Shop for wedding dresses during sample sales or clearance events
You can find beautiful dresses at a fraction of the cost during these events.
12. Ask for help from family and friends
Don't be afraid to ask family and friends for help with things like decorations, music, and photography.
13. Limit the number of bridesmaids and groomsmen
The more members of the wedding party, the more money you'll spend on gifts, flowers, and attire.
14. Rent a vacation home
Instead of booking a hotel or traditional wedding venue, consider renting a vacation home for the wedding weekend. This can save you money on accommodations and also provide a beautiful and unique setting for the celebration.
As you can see, you don't need to break the bank to have the wedding of your dreams! With a bit of creativity and some savvy planning, you can save big on your big day. By getting resourceful, you can have a beautiful and meaningful celebration without spending a fortune. Your wedding day is all about love and happiness, not about money!
Planning a wedding can be a stressful and expensive process, but don't worry, we're here to help you say "I do" to your dream day with our wedding loans of up to $10,000. Whether you're looking to book your dream venue, hire your favourite band, or splurge on a luxurious honeymoon, our loans could help make your wedding dreams a reality. Get a wedding loan today!