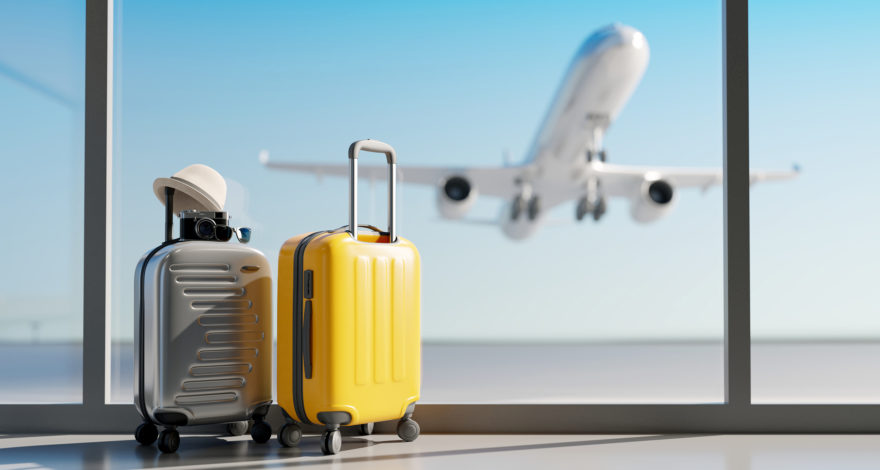 Holiday
Top 5 Bucket List Destinations (International and Domestic)
Aussies love to travel – that's a known fact. However, there's been a lot less travelling over the past few years because of the COVID-19 restrictions. It's put a real damper on everyone's spirits.
Before the pandemic, the Australian Bureau of Statistics (ABS) numbers reported that 11 million residents travelled back to Australia from a year-long or so trip in 2019 alone.
Of course, the post-pandemic numbers would look much different – but a few temporary regulations don't (and shouldn't) stop you from adding some of the countries on this list to your travel plans.
Here are the top 5 bucket list destinations that Aussies must go to in their lifetime – both within and outside the country.
1. Indonesia
According to the Australian Embassy in Indonesia, a quarter of the visitors to Bali are Australians. So it's not a surprise that this destination made it so far up on our list. The flight is short, the beaches are blissful, and the resorts are pocket-friendly.
Most of all, Indonesia usually remains open to Australian travellers if you follow COVID-19 screening requirements as enlisted on the Australian Government's Smartraveller website.
2. The Great Ocean Road, Australia
This nine-hour drive is located on the Australian south-eastern coast, only 90 minutes away from Melbourne. Falling somewhere between the Victorian cities of Allansford and Torquay, the Great Ocean Road offers:
A breathtaking view of the blue-green southeastern coasts
The Twelve Apostles
The stunning limestone-filled shore of the Port Campbell National Park
If you're going to choose this place as your travel spot, then we'd recommend clearing up at least three days from your schedule to fully enjoy the gorgeous view that the road has to offer.
3. Japan
According to the Australian Bureau of Statistics (ABS), the past ten years have seen more than a 200% rise in Australian visitors to Japan.
Japan is a beautiful travel destination if you're looking to explore culture-rich metropolises. You'll find ancient temples, Shinto shrines, kimonos, sushi and Sakura trees, and unique traditions in the mix.
It's also nearly 50% cheaper than Australia – particularly for hotel rooms – so we know precisely why it's been climbing up the Australian's travel lists so fast. It isn't called the Land of the Rising Sun for no reason!
If you're travelling to Japan, we'd recommend narrowing down the cities that you'll be visiting 2-3, depending on your budget. Plan – you don't want to get too excited and miss seeing all the good spots because you weren't prepared.
4. Western Australia
Every summer, from July to October, Western Australia is covered in one of the most magnificent, can't-miss-it displays that nature has to offer. Flowers bloom everywhere, turning the entire region into a patchwork of infinite colours and patterns.
Some of the local favs include crimson myrtles, the smokebush, the mountain bells, and orchids. More than 150 different orchids are blooming during this season in Western Australia.
Nicknamed The Profusion, the region is one of the 34 areas globally that the WWF has enlisted as ecologically significant. More than half of the species found in these hotspots are not found anywhere else in the world – and for that reason alone, a trip to Western Australia should find itself a nice spot in your travel diary very soon.
To see the Profusion on full display, plan your route along with the following areas:
Lesueur National Park
Margaret River
Karijini National Park
5. Singapore
If you're looking for an all-in-one spot to travel to – one that offers nature with a modern twist, diverse cuisine and culture, and rapidly changing architecture – then Singapore is the place for you.
Singapore is thought to be one of the cleanest and safest countries to travel to. Although it's a small country – the size of only a city it's super-rich in culture, food, and Instagram-worthy spots. It's a definite yes for anyone only just about to dip their toes into travelling.
If you want to travel and live your best life, but aren't sure how you're going to finance it, then you're in luck. Credit24 offers small loans up to $10,000 that could help fund your wanderlust dreams.