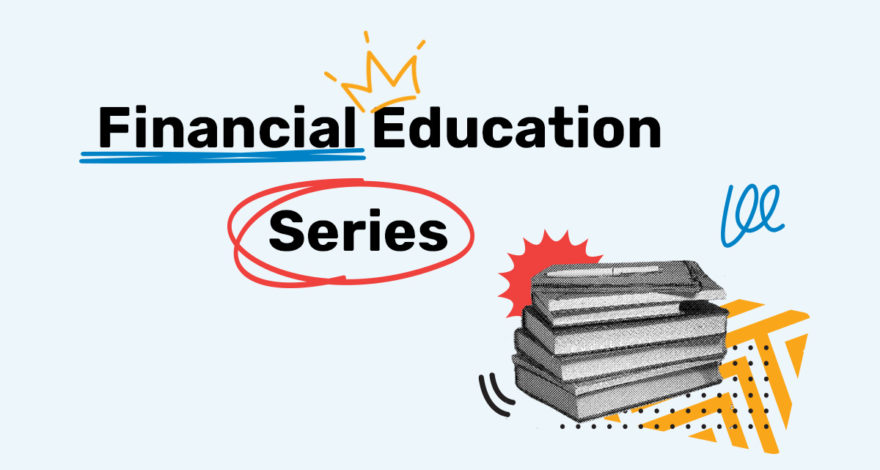 Financial Education Series
What goes on your credit report?
Posted on

10 November 2022
There is a lot of information that goes onto your credit report, but fear not, we're here to break it down for you. Let's start with the basics: what is a credit report and what is it used for?
Your credit report is an important document used by some credit providers (banks, utility companies, or internet service providers) to assess your application for a new loan, credit card or service contract. This report helps them decide if you're likely to default on your repayments or not.
A credit report outlines your recent credit history. Your credit history includes all of your credit activities, credit accounts and repayment history.
The information held on your credit report is summarised to reflect a number known as a credit score. This score is used as an indication on how likely you may be to pay back your debt.
In Australia, the credit bureaus that provide credit reports are Equifax, Experian and Illion. The information listed on your credit report is what's used to calculate your credit score. Your credit score is a number ranging from 0 – 1,200 and provides an indication of your creditworthiness. It's important to note that each credit bureau will have different ways of calculating your credit score. So your credit score may not be the same number across all credit bureaus.
What goes on your credit report?
Credit enquiries
Every time you apply for a loan, credit card or a utility, it's known as a credit enquiry. There are two types of enquiries: a hard enquiry and a soft enquiry. The difference is that a hard enquiry is made after you have applied for funds, whereas a soft enquiry is unrelated to lending you money.
It's important to note that regardless of whether your credit application is accepted or rejected, each time you apply for credit it will appear on your report. Hard enquiries affect your credit score and stay on your credit report for up to five years. Soft enquiries will not harm your credit score.
Credit enquiries give lenders insight into your financial situation. Many enquiries on your credit report might indicate that you are in financial difficulty and are likely to default on your repayments.
Repayment history
Your repayment history is an important part of your credit report as it outlines whether you paid the amount owing on your loan, credit card etc, by the due date.
Defaults
According to the Office of the Australian Information Commissioner (OAIC), a credit provider can list a default on your credit report if:
the payment has been overdue for at least 60 days,
the overdue payment is equal to or more than $150,
a notice has been sent to your last known address to let you know about the overdue payment and requesting payment,
a second notice was sent at least 30 days later to let you know that if you don't make a payment the credit provider intends to disclose the information to a credit reporting body,
the credit provider must wait at least 14 days after issuing the second notice before listing the default.
A default stays on your credit report for five years. If you pay the debt, your credit report will still list the default, but it will also show that you've paid it.
Credit accounts
Each credit product you've held in the last two years will appear on your credit file – credit card, home loan, personal loan, business loan etc.
Bankruptcy and debt agreements.
Your credit report can also contain any bankruptcies or debt agreements, court judgments, or personal insolvency agreements in your name.
Personal information
Your credit report also contains some of your personal information: your name, address and date of birth.
How long does information remain on my credit report?
Here's typically how long items remain on your credit report:
Credit accounts: your credit report will outline all of your current credit accounts, as well as any that you have closed in the past 2 years;
Credit applications: any application you have made for some type of credit will remain on your report for 5 years regardless of whether you were approved or rejected;
Repayment history: your repayment history over the past 2 years;
Defaults: if you default on a repayment then it will appear on your report for up to 5 years;
Court judgements and bankruptcies: 5 years;
Serious credit infringements: up to 7 years.
From time to time, it's good to check your credit report and make sure that your details are correct and all the loans and debt information listed are yours. If something is wrong or out of date, contact the credit reporting agency and ask them to fix it. This is a free service.
Some companies may try to charge you to alter your credit report to remove negative data. The only thing they can ask the credit reporting agency to do is to remove incorrect information which you can do on your own.
We're here to help you get sorted.
Credit24 offers loans which could help with all your needs. You could be eligible to borrow up to $10,000 for a maximum of 36 months. You may be able to choose the repayment frequency option and length of the loan that works best for you. Find out more.
General advice warning
This article contains general advice and does not take into consideration your personal circumstances. All strategies and information provided on this website is of general advice only. We recommend you seek personal financial and taxation advice prior to acting on this information.