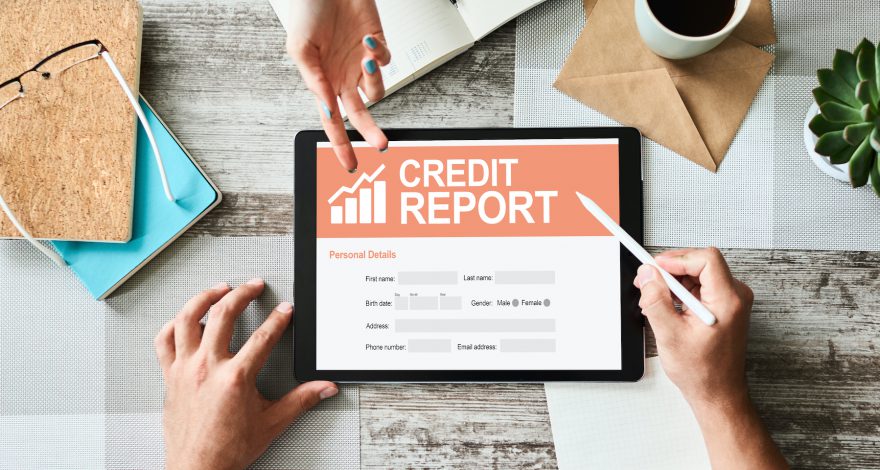 Short Term Loans
Your Credit File & Credit Enquiries
Posted on

28 November 2019
What is a credit file?
A credit file is a report which holds your credit related information. Your credit report helps lending companies get a clear picture of your credit history over the last five years (or in some cases seven years). It helps lenders assess your creditworthiness and suitability before you take out credit.
In Australia, three of the largest credit reporting bureaus include:
• Equifax (formerly Veda)
• Illion (formerly Dun & Bradstreet)
• Experian
If you've ever applied for a credit card, a loan, a phone or utility plan, you more than likely have provided credit information to a credit bureau.
Your credit files contain the following credit-related information:
• Bankruptcy information
• Credit applications history where a hard enquiry was made (further explained below)
It may also contain the following non-credit related information:
• Employment history
• Residential address history
• Payment default information
What is a credit enquiry?
A credit enquiry is a request from a company to gain access to your personalised credit report to understand your credit history before they offer you a product or service.
When does an enquiry gets recorded by the credit bureau?
Generally if you're personally enquiring about your credit history, this does not get recorded by the credit bureau. However, if you're applying for a product or service and a credit check is required, this type of enquiry is recorded by the credit bureau.
What information does the credit bureau hold about your enquiry?
The information obtained relates only to why the enquiry was made. An enquiry doesn't state whether you have decided to go ahead with the finance or service or if the application was approved or declined. A credit enquiry will record the following details about the application:
• Who you applied with
• How much you applied for
• When you made the application
Each year, Equifax allows you to download a copy of your credit file. This will help you keep track of your credit application and even identify errors that should not be on your credit file. Please visit www.mycreditfile.com.au
What is a hard enquiry?
A hard inquiry is a request made by a lender who wants to view your credit report before approving you for a new loan or a line of credit. This is only added to your credit file with your permission and normally done as part of a credit application.
Will Credit24 do a credit enquiry?
Yes, we will run a credit enquiry on your file to show us when you applied for credit. This produces an accurate credit report on your credit-related history.
Since every application for credit is recorded on your credit file, check that you meet the lending criteria. Only apply for loans that you have a good chance of being approved. For Credit24's lending criteria, please visit: https://www.credit24.com.au/faqs/
If you want more information about what your credit file contains, please visit Equifax.
Can I remove an enquiry from my credit report?
Generally, no. You will have to wait until your enquiry falls off your credit file which is usually in 5 years' time.
Legitimate enquiries can't be removed from your credit file unless you have noticed significant errors on your credit listing, or if you're a victim of identity theft. Before you try to remove a credit file enquiry, it's best to google the name of the company that appeared in your credit file as some companies may have different trading names. You can also contact the company that preformed the credit file as they may be able to jog your memory about when or what you applied for.
Can I get a copy of my credit file?
You can easily order a free copy of your credit file by visiting the Equifax, Illion or Experian website:
• Equifax (Formerly Veda)
https://www.mycreditfile.com.au/products-services
• Illion (Formerly Dun & Bradstreet)
https://www.creditcheck.illion.com.au/
• Experian:
https://www.experian.com.au/order-credit-report
How is my credit score decided?
Credit score is determined differently by each of the credit reporting bureaus. Your credit score is based on a combination of criteria relating to your credit-related information. Depending on the credit bureau, some information they can include are:
• Multiple enquiries in a short period of time
• Defaults and judgements
• Bankruptcy, Part IX and debt agreements
• Repayment history
Each of these factors can affect your score. For more information, visit Equifax's website.