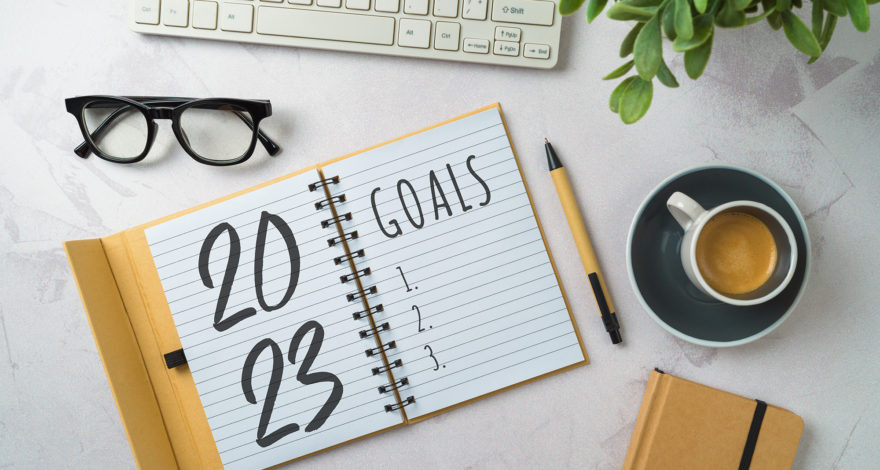 Budgeting
Your Financial Checklist for the New Year
Posted on

13 January 2023
And here we are again, settling into a new year and pondering how fast the last 12 months have come and gone. Many of us reflect on the past year and set goals for the future. And that includes financial goals, too. Putting together a financial checklist for the New Year can help pave the way for what's ahead and give us goals to work on.
Not sure where to begin? Here are a few ideas to get you started.
Look at last year's financial mistakes and wins.
It's hard to plan for the future if you ignore your past. What financial mistakes did you make in 2022? In what areas did you deserve a pat on the back?
Set short and long-term financial goals.
Make a list of your financial goals. Whether you want to be debt-free in 10 years, or go on holiday in June, you're more likely to achieve them if you write them down. Keep in mind that the best financial goals are the ones that align with your values and personal objectives.
Start a budget.
Now that you know what financial goals you want to achieve this year, create a budget to make them happen! Whether you use an app (such as Mint), or good old pen and paper, break your expenses down into categories, to know where your money is going.
Improve your financial literacy.
If you feel ill-equipped to make financial decisions on your own and realise you need to improve your financial literacy, add this to your financial goals ASAP. Wherever you're coming from, there's no shortage of resources that can help take your financial know-how to a new level. You can start with easily digestible podcasts and books, and resources provided by the Australian government.
Boost your emergency fund.
Make sure you have enough money in your emergency fund. If possible, aim to save up at least 3 months' worth of living expenses to help you weather through an emergency such as an unexpected vehicle repair, a job loss, or an illness.
Don't turn a blind eye to your super.
Check in on your retirement savings and evaluate if you're on track to have enough money to live comfortably by your desired retirement age. Don't forget to account for factors like inflation and increased medical costs.
Check your credit report more often.
It's important to regularly check your credit report – in some cases, you could boost your credit score simply by catching and correcting an error on your credit report. A credit reporting body must give you access to your consumer credit report for free once every 3 months.
You can request a copy of your credit report from these credit reporting bodies:
Equifax, phone 138 332
Experian, phone 1300 783 684
illion, phone 1300 734 806
Buddy up.
It might help you stay on top of your finances this year if you can get the support of your family and friends. Sharing your financial goals with them and establishing how they can help you achieve them – whether that's going out for dinner less often or simply being a "check-in" person for you to keep you accountable, might help you to stay on track.

Happy New Year, everyone! Let's make the most of these next 12 months. If you need a helping hand, Credit24 could help with a loan up to $10,000. Click here to find out more.
General advice warning
This article contains general advice and does not take into consideration your personal circumstances. All strategies and information provided on this website is of general advice only. We recommend you seek personal financial and taxation advice prior to acting on this information.