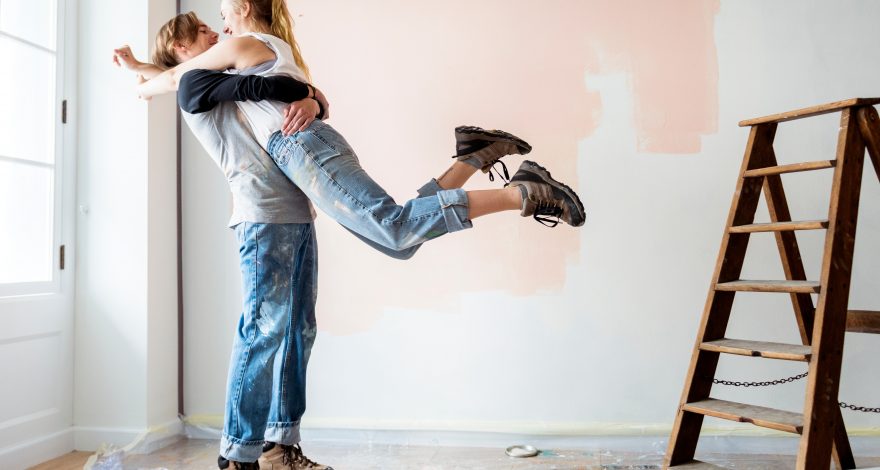 Budgeting
Top 5 reasons renovation budgets blowout
Posted on

12 October 2018
Are you thinking of doing DYI renos at your place? Whether it's the bathroom, kitchen or just general home renovations it's easy to go over budget or go overboard.
Here are some of the most common mistakes
Poor planning
Having a great idea and having a great plan are two separate things. Making the time to plan and research your project can save you serious cash and can sometimes save you from DYI disaster. Consider carefully which parts of the building you can keep, refurbish or work with and be realistic about what your handyman skills are capable of in the timeframe you are thinking.
Failure to do research
Don't be afraid to ask! We live in a world of information from youtube DYI videos. Talk to the guys at your local hardware store, they will be a great source of advice and knowledge as well as being able to direct you to if you need a contractor. Most of them would have seen it all to the people who think renovating the kitchen is a one-man, one-weekend job. They will be able to steer you away from a possible disaster
Biting off more than you can or should chew
Plumbing and electrical work can be a disaster if done incorrectly. From leaks to electrical shocks to something even worse. In QLD, there are even laws against doing the following:
 

installing a new powerpoint.

 

replacing a light switch.

 

replacing a batten holder with a new light fitting.

 

repairing an appliance such as a heater.

 

altering the location of an existing powerpoint.

 

replacing a light fitting with a ceiling fan.

 

constructing an extension lead.

 

replacing a plug on the end of a lead.
Unless it is changing a light bulb or maybe adding a new light shade as long as it fits onto the current light fixtures. Plumbing has some of the same restrictions. Make sure to check out your state laws. 
Picking trends that will date easily
Every year Pantone releases a colour of the year this is great for updating your wardrobe but repainting your house or all new furniture may be overkill. You can still be trendy and modern without following all the latest trends on Pinterest. Smaller cheaper accessories from places like Kmart and Ikea can help make your rooms pop without spending a fortune.
Not planning a buffer
Measure twice and cut once can save you not only cash, but your sanity. But we know that the unexpected can happen so make sure that you have 10-20% buffer put aside for the expected 'surprises' that happen. If you're one of the lucky ones and have no mistakes or accidents happen then that extra budget means, you'll have extra dollars to put towards your next project.
Need some extra of cash to help with your reno? Having a back-up plan, just in case your reno spending creeps past your budget could be a life saver. Credit24's line of credit could be your back up cash you need it. Did you know you can apply without drawing any cash today? It's the free safety net, you only pay interest on the cash you borrow – find out more here
Apply today