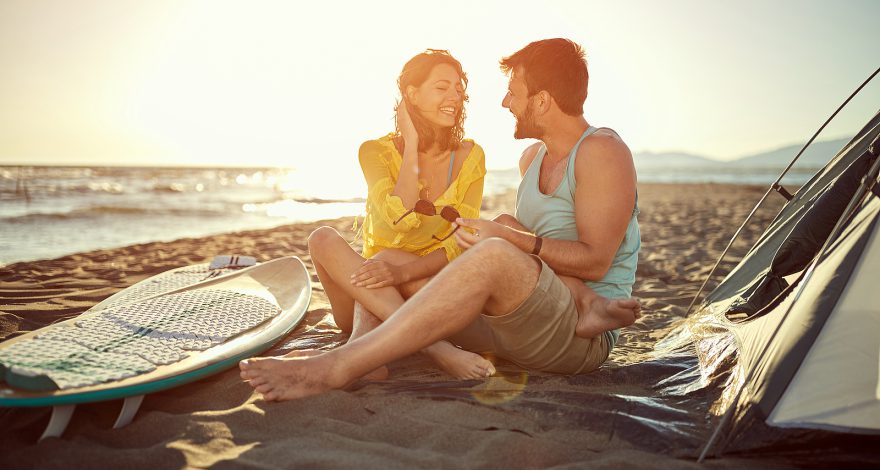 Budgeting
How to organise a staycation on a budget
Posted on

16 December 2020
The weather's getting warmer, the kids are out of school and work is the last thing on everyone's mind. Yes, the summer holidays are here but taking a well-earned break looks a little different in 2020.
Due to the coronavirus pandemic, travel restrictions are still in place and many Aussies have been financially affected over the last few months. So rather than splashing out on a luxury overseas holiday this year, a staycation is the perfect way to unwind – it's a lot less expensive and it gives you the opportunity to explore our own backyard.
But booking accommodation and flights, there are some important points to consider. Check out these four simple tips to get the ball rolling.
Safety first
Holidays are exciting but we are still in the middle of a pandemic. Thinking of travelling? Remember to stick to social distancing protocol and practice proper hygiene – that means wash your hands regularly and wear a mask where possible. And of course, stay at home if you're not feeling well. Having a staycation at home isn't that bad after all!
Budget for it
Every household is different so naturally, every household has a different budget. Take into consideration day-to-day expenses and bills and put spare cash aside or the holiday. December through to early February tends to be an expensive time of year to travel and be out and about, so determine exactly how much you can spend and stick to that amount
Where and how long
Now comes the fun part – where to head? A lot of travel around Australia is limited to our home state, but a camping trip is always going to be less pricey than a luxury Air BnB. Once you find a location and a place to stay that fits a budget, figure out how long to stay. Will it be a weekend, a week or even longer?
Fun things to do
You don't need to splash the cash to have fun – enjoy the great weather by spending time in the great outdoors. Whether it's a day at the beach, a bush walk or enjoying a picnic in a picturesque park, there are countless free activities on offer. Or if the weather's not looking too great, soak up some culture at a museum or gallery – many of these will cost you nothing to look around.
If there's room within the budget, treat yourself to some fun activities. For those who just feel like staying at home, invest in a projector to have an open-air movie night at home or some fancy beauty treatments for a night of pampering.
If the budget doesn't stretch and you're set on that summer holiday, a holiday loan could help.
What is a holiday loan?
A holiday loan is like a personal loan, that gives you access to money to pay for a holiday. Whether it's to pay for flights, accommodation or spending money while away, a holiday loan allows you to enjoy now, and pay back later.
We're here to help
Credit 24 offers holiday and travel loan options. Borrow up to $10,000 for a maximum of 36 months. Choose the repayment frequency option and length of the loan that works for different pay cycles including weekly, fortnightly or monthly.