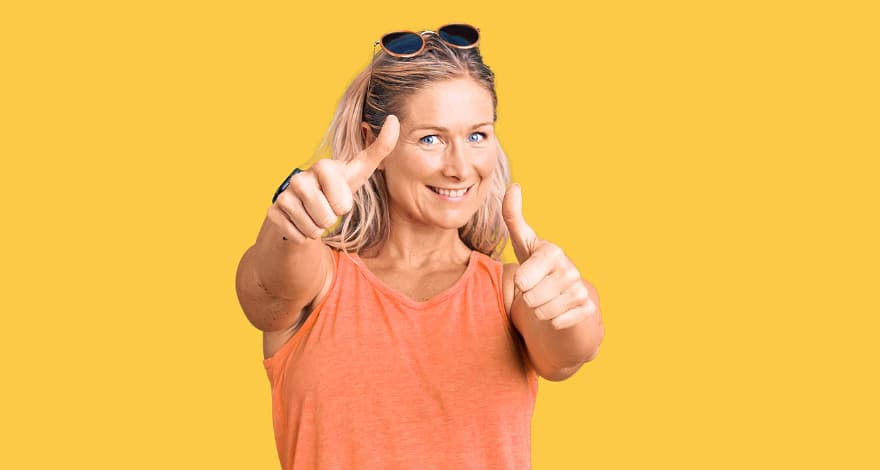 Budgeting
Simple tips to help get accepted for a personal loan
Posted on

12 November 2020
Whether it's for uni fees or for a bit of home improvement, a small personal loan can be a really helpful way to achieve those goals that come with a price tag.
It may seem like a long, daunting process but with some handy tips, you'll get a better understanding of what suits you when it comes to fast personal loans.
What is a small personal loan?
Let's start simple – a small personal loan is a form of credit that's for a specific, special something. It could be for a wedding, holiday, DIY project – the list goes on.
With small personal loans, you borrow a specific amount and make repayments with interest over a fixed term that's usually between one and seven years.
Unlike a credit card, there's not as much flexibility however the silver lining is that the interest rate is usually lower than a credit card. Plus, it's easy to factor the repayments into your budget and pay it all back periodically or in full. With a good deal, interest and fees can be much lower but there are a few different subcategories of personal loans.
Secured personal loans
A secured personal loan means that you provide an asset as security for the loan such as a car or a home.
That asset can then be used as payment to the lender if you don't pay back the loan and is an incentive for it to be repaid on time. Once it's been repaid, that asset is returned back to the borrower.
Unsecured personal loans
With this in mind, an unsecured loan means no asset needs to be provided as a security measure. There's less risk and the application process is simpler, but the interest rate will be higher and the lender can still take legal action if the loan isn't repaid.
Unsecured cash loans
A cash loan is a small unsecured personal loan, and you can borrow generally between $500 to $10,000 with a fixed term period of six months to three years to pay back.
What you need to know before applying for a personal loan
Doing your research is always important when it comes to applying for a loan and when it comes to a fast personal loan, there are five key tips to think about beforehand.
1. Check your numbers
Start by making sure you know how much money you want to borrow and what monthly payment you can afford when it comes to repayments. It sounds simple but knowing the basics will help down the track.
2. Choose the right type of loan
Once you know your options, make sure you're choosing the right loan for your situation. Some lenders are flexible but others will only approve a loan if the money is going to be used for specific purposes. To make things easier, find a lender that will loan you the money for the exact reason you need it.
3. Apply for the right amount
The last thing you want from a personal loan is more debt. Make sure you can borrow enough as your income and lifestyle so that it's easy to make those repayments. Credit24 have a simple short-term personal loan calculator to help you see how much those repayments could be. Choose weekly, fortnightly or monthly repayments depending on what works best for you as well as the loan amount, repayment frequency and term to get a quick estimate on how much you'll pay.
4. Double and triple check your loan eligibility before applying
Different small personal loan lenders will have different eligibility. In most cases, if you're an Australian citizen or permanent resident who's over 18 and employed with a good credit history – you're in a good position. Credit24 also offers loans to customers who receives Centrelink as part of their income. To know more about our unsecured loans and the eligibility criteria, click here.
5. Improve and maintain your credit score
A good credit score will help considerably in the journey towards a fast personal loan. It's calculated on the amount of money you've borrowed in the past, the number of credit applications you've made and if you pay on time. Remember to pay your bills on time, pay off debt and keep your credit card balances low.