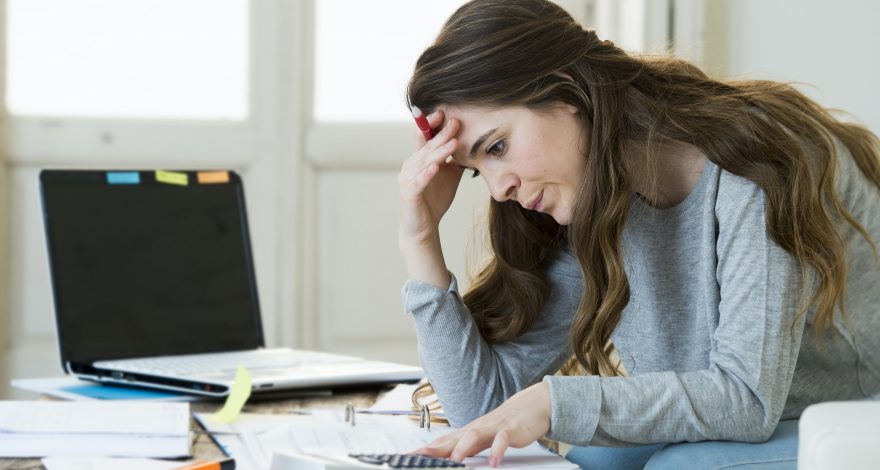 Budgeting
Need help to pay the bills?
What to do if you're having trouble paying the bills
Talk to your mortgage lender about their relief package
Ask for a rental reduction
Reach out to your utility providers
Find and apply for Government support
COVID-19 has put a lot of pressure on household's financial situations. Particularly if you've recently lost your job or had your hours cut. While your income has been reduced, unfortunately your bills don't. And if you find yourself tight on money, it's hard to stay on top of your repayments.
Before it gets out of hand, reach out for help. If you leave bills unpaid, this may have a negative impact on your credit score.
There is a range of support available for people who are suffering financial hardship during this pandemic. Here are some simple tips to help you take control of your financial situation.
1. Talk to your mortgage lender
A mortgage can be a big part of your weekly, fortnightly or monthly budget. So paying it will take a significant portion of your income. Keeping a roof over your head or your family's head is extremely important so if you are struggling to pay your mortgage, you would want to deal with this straight away.
As a first step, contact your mortgage provider and discuss your situation with them. Given the unprecedented time and the economic impact it has had on our lives, most lenders would have some sort of 'Coronavirus' mortgage relief package in place. Chances are, your mortgage provider is probably helping some of its customers in this situation already.
At the moment, most lenders are allowing you to either temporarily pause or defer your mortgage repayments for a short period, or reduce your repayments and extend your loan terms. However, before making a decision, you should talk to your mortgage provider to understand how this impacts you in the short and long term.
For more information about Coronavirus Mortgage Relief Packages, click here: https://www.finder.com.au/mortgage-assistance-coronavirus
2. Ask for a rental reduction
Same with a mortgage, rent can also be a significant portion of your income. To help people who are renting but have lost their jobs and are unable to pay their rent, the Government has put an eviction moratorium in some states. While other states have a 60 day stop on evictions.
It's important to speak with your real estate agent or landlord. They may be able to agree to a rent reduction for a period of time or a waiver. But, be very cautious about agreeing to any deferral of rent (i.e. an agreement where you have to pay back unpaid rent at a future time). This may cause significant issues later on.
For more information on rental relief during this pandemic, visit https://www.finder.com.au/coronavirus-rent-support
3. Reach out to your utility providers
Utility bills often comes every quarter but most utility providers will allow you to pay your bills weekly, fortnightly or monthly on an instalment plan. If you are still struggling with the instalment payment, reach out =to your utility provider and see what they can do.
Depending on which state you are in, you may also be eligible for assistants. In NSW they offer EAPA Voucher, in QLD they have Home Energy Emergency Assistance, in VIC they have Utility relief grant scheme and in WA they have Energy Assistance Payment (EAP).
It's important to check what you may be eligible for in your state.
If you're currently receiving Centrelink payments through JobSeeker or Family payments, you might be eligible for the national scheme. Centrelink can provide two kinds of emergency payments to people eligible for income support – Crisis Payment or Advance Payments.
If you need help urgently, MoneySmart has some tips on where to get help.
We're here to help
This is a difficult time for Australians everywhere. If you need a personal loan to help pay your immediate bills, Credit24 can help. We offer loans from $500 to $10,000 with repayments up to 36 months.
If you are a Credit24 customer and are experiencing difficulty making your loan repayments, please reach out to our Payments Team on 1800 954 481 to speak about your options.