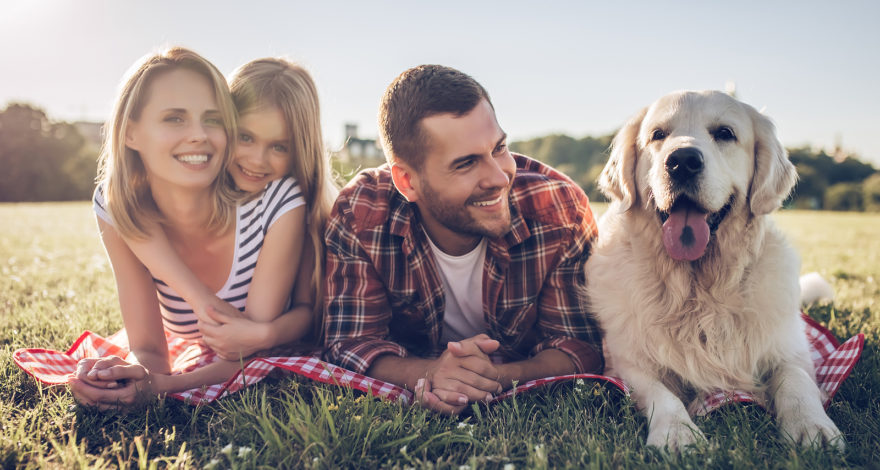 Family
Make your holiday count this year
Holiday in our own backyard
With the COVID pandemic still kicking on and international travel remains off the cards, that doesn't mean a getaway is completely out of the question this coming Easter holiday.
Let's face it – there are so many places in Australia that tourists flock to every year from around the world and they're right in our backyard. From sandy beaches to country fields, there's something for everyone no matter which state you live in.
To make things even better, you don't have to burn a hole in your wallet so that you and your family can enjoy some precious days of R&R. Check out these cheap spots that are practically on your doorstep.
Top destinations for every state
New South Wales
Sydney is one of the most stunning and famous cities in the world but there's so much more to the state than the Opera House, Harbour Bridge and Darling Harbour.
Just a few hours out of the city are the jaw-droppingly beautiful Blue Mountains. With countless bushwalks as well as a scenic cable car and train to soak up the views, there's something for everyone.
NSW also boasts some incredible beaches but for something a little different, Caves Beach is a top recommendation. Just a stone's throw away from Newcastle, kids and adults will enjoy exploring the caves, splashing around in Lake Macquarie and getting away from the hustle and bustle of everyday life. For more destinations to visit in NSW, visit www.visitnsw.com
Victoria
Road-trippers, this is the state for you. The Great Ocean Road is famous for a reason so why not pack up the car and explore spots from Torquay to Apollo Bay.
Or for a step back in time, country town Ballarat is full of historical sites but don't expect anyone to be bored. Try panning for gold at Sovereign Hill or watch real jousters at Kryal Castle. For more ideas on where to visit in Victoria, visit www.visitvic.com
Queensland
The Sunshine State is more than just beaches, but there's a reason why Queenslanders love to brag about theirs.
Surfers Paradise may be known for being the party capital of Australia but there are heaps of family-friendly activities as well as the beach to enjoy. Just off the coast of Townsville, the tropical island of Magnetic Island also awaits where you can hit the beach and even rent a topless convertible buggy to see the sites. Visit www.visitqueensland.com.au for more info.
South Australia
Vineyards can be expensive and we can guarantee the kids won't enjoy it as much as the adults. But there are some unique spots in this beautiful state.
Four hours north of Adelaide is the Flinders Ranges National Park that's home to epic mountains and gorges that are over 550 million years old where the family can enjoy everything the outback has to offer.
SA is also home to the Adelaide Hills which are just a short drive outside the capital. Home to Gumeracha's Big Rocking Horse and Toy Factory, the kids will be raving about this spot for years afterwards. For more ideas, visit www.southaustralia.com
Western Australia
When you think of the west coast of Australia, you can't help but think of Rottnest Island. Home to adorable quokkas, the only expenses you'll pay for here are your ferry ticket across and bikes for hire that you can ride around the entire island.
900km north of Perth is Carnarvon – home to the Carnarvon Space and Technology Museum for all the sc-fi families out there and also the first place in Australia to grow bananas. The kids will love the town's signature bananas dipped in chocolate and frozen served on a stick. Adults will too, come to think of it! For more info, visit www.westernaustralia.com.au
Tasmania
If your family love getting up close to wildlife, Tasmania is the state for it.
Keep an eye out for platypuses, echidnas, wombats and even Tassie Devils at The Tarkine in northwest Tasmania that boasts rainforest, sand dunes and coastal heathland.
The beautiful Cradle Mountain is also a hikers' dream but there are plenty of tracks suitable for those who can't (or aren't keen on) tackling the advanced trails. For more great ideas on what to see in Tasmania, visit www.discovertasmania.com.au
Northern Territory
Camping is free when you visit the Gunn Point Beach Camping just an hour outside of Darwin so it's perfect for families on a budget.
If you're keen to spot some crocs and stick to a day trip, we'd also recommend road tripping from Kakadu National Park to Pine Creek to Nitmiluk National Park which will take about 10 hours. Visit www.northernterritory.com for more destination ideas.
Have a holiday to remember – but on a budget
When it comes to planning a holiday, organisation will help keep things running smoothly and can help you save some dollars.
Research and shop around for the best deals as early as possible – the later you leave the planning, the more money you could end up spending.
You can also open a special bank account for your holiday savings. That way all the money that you save up for your holiday doesn't get spent on everyday purchases.
Create a holiday budget as well so you can enjoy yourselves without going overboard on spending – factor in travel, accommodation, food and drink and attractions.
Though state borders are opening up again, try and stick to local destinations so you can cut costs of travel i.e. flights. We swear it will be just as – if not more – fun!
Can't afford a trip away? What about a staycation?
Sometimes a holiday just isn't financially possible, but that doesn't mean there's no time for fun.
If COVID-19 has taught us anything, it's that we can still have fun from the comfort of our homes, but there are some ways you can get into holiday mode inside your own walls.
Make a no-phones rule so you don't get distracted by work emails or scrolling through Instagram. Then you can fill your days doing fun activities like camping in the garden (or in your living room if the garden isn't an option), buying some face packs for an at-home day spa experience or even setting up an obstacle course or series of games that you and the kids can play for some healthy competition.
Head out for walks and games in your local area as well. Now's the time to explore all those spots you've turned a blind eye towards.
Really want a holiday and need a cash boost?
If you've got the travel itch and keen for a holiday but short on cash, Credit24 offers travel and holiday loans.
Not only is it flexible, but you can borrow up to $10,000 for a maximum of 36 months and use it for anything to do with travel so you and your family can have some fun away from home. Find out more.