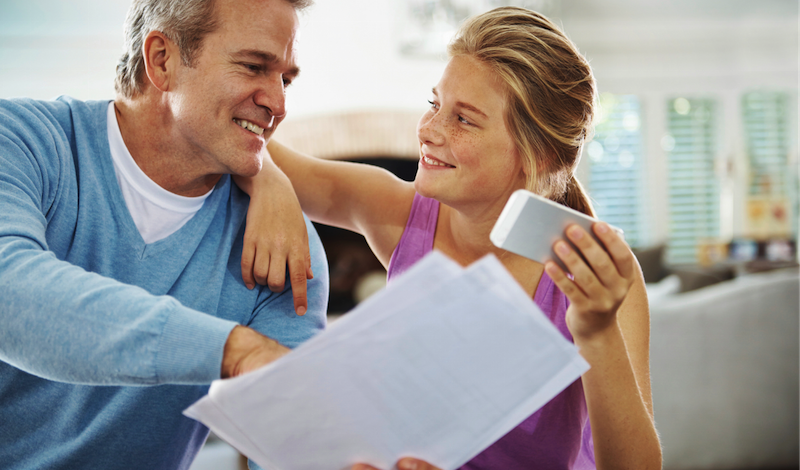 Budgeting
An Easy Way to Make a Family Budget
Posted on

25 October 2015
If money is tight and you constantly wonder how you are going to stretch your next paycheck, learning how to plan a budget can help you meet expenses. Looking at where your money goes can be emotional and confusing, but try this simple approach.
Begin by gathering information about what you spend. Save all of your receipts and bank statements. For cash purchases, write down every cent you spend in a small notebook, even if you only buy a candy bar. Save for at least a month, but three months will give you a better idea of what you spend on. Do this for at least a month, but you will get a more accurate picture if you can keep it up for at least three.
Sort your receipts into categories and take a good look at where your money goes each month.This will show you where the bulk of your money is going and the easiest way to see what is most important to your family. According to Trent Hamm of The Simple Dollar, this works best if the categories feel natural for your lifestyle so don‰Ûªt try to force things into groupings suggested by budgeting books or websites. Your family may need sports equipment while another has extra dental expenses.
Look for realistic cuts you can make. It might be fun to cut restaurant expenses by cooking at home with your family, but if you have a baby or an elderly person in the home you can‰Ûªt cut back on heat. Don‰Ûªt go overboard and make changes you can‰Ûªt keep up. Start small. If your receipts show that you buy a newspaper and take out coffee each day, switch to getting your news off of the web and making coffee at home.
Adjust your budget. Try the budget and notice what is working and what is not working. If you run into emergency expenses or non-daily needs such as vet bills, car repair or children‰Ûªs school clothes, adjust the budget and set aside money for them. Weigh alternatives and decide how to shift your money around. If there is extra money left, try to establish a retirement or college fund.
If you still have problems with stretching your money contact us to see what other options we have for you.