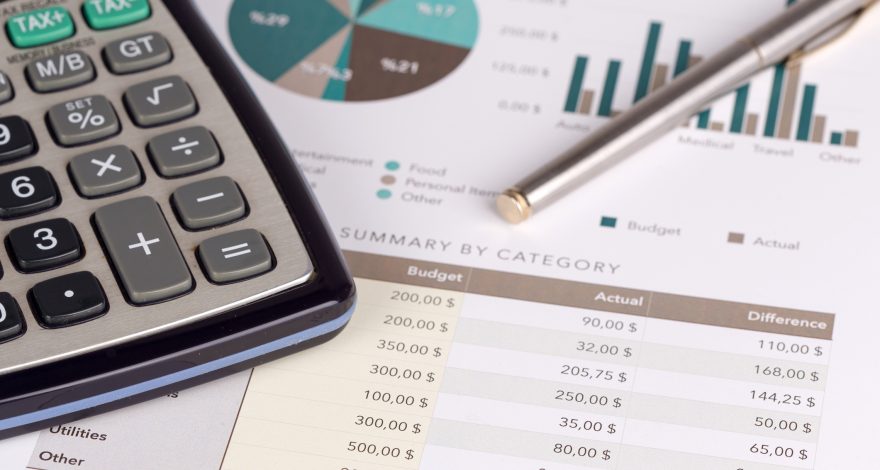 Budgeting
How to Build your Family Budget Worksheet – 6 Easy Steps
Personal finance is mostly about behaviour, not your actual income, so getting your habits under control is key to being successful with money. A written budget is a great tool to organise your financial happenings and have a clear picture of the upcoming month before it even begins. Use the steps below to help you master this important skill.
Step 1: Find your budget tool
Are you ‰Û÷old school‰Ûª and like a pen-and-paper approach? Great. Get a binder or a special notebook for your budget. Are you more computer savvy? Use excel or Google docs, and make your spreadsheet do the math for you. Are you on the go and away from paper and computers? Get a free budgeting app (bonus: your partner can install it on his/her phone as well so you can work together). Many companies offer many free budgeting tools – MoneyHelp is one option. Try out different tools to find which one works best for you and your family.
Step 2: Figure out your income
The top line of any budget is the incoming cash flow. For most people, that would be a steady paycheck, but things like commissions, bonuses, and other extra items should also be included. If you have never done a budget before, and your income is variable (for example, if you are in sales or don't have consistent hours at work), then use your best guess. Stay on the conservative side, and if you end up making more money, adjust your budget during the month.
Step 3: Determine typical monthly expenses
Some expenses are about the same every month: rent, car insurance, mobile phone bill, internet, etc. Make sure to budget for those consistently. The utilities can be different every time, so contact your provider to see if they offer a ‰Û÷budget‰Ûª plan. Many companies can set a flat monthly payment based on the past 12 months of usage, which helps make the budget more predictable.
Step 4: Add unique items
Every month's budget should be unique – you will spend money on different things in December than you would in June. Before the month begins, think about any extra things you might need to cover. Some examples include: birthdays, anniversaries, special trips, sporting events, etc. Plan for those items ahead of time and avoid any unpleasant spending surprises.
Step 5: Track!
Creating a budget is not enough. Sticking to the assigned categories is what keeps you on track. So remember to log all expenses. If you allocated $300 for food, and went to the store and spent $100 of that, then you only have $200 left for the rest of the month. It's a simple concept, and after a couple of months you will get used to doing it.
Step 6: Cover the gaps
Even the best plans do not always come true. Life happens, and so do emergencies. When you know exactly where all of the money is supposed to go, and something unexpected comes up, do not despair. Rearrange your categories, if you can, or apply for a personal loan to get you through the rough patch.
Budgeting is simple, but it is not easy. At least not right away. However, after two or three months of consistent, disciplined planning and tracking, it will begin to feel like second nature, and you will have great control of your finances.