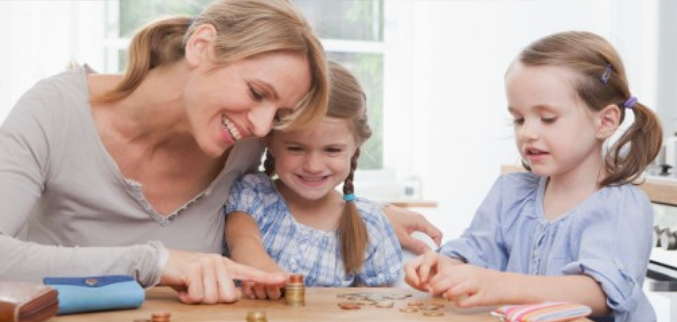 Budgeting
Financial Relief Tips For Parents With School Children
Raising a child can be hard. Aside of all the sleepless nights, dirty nappies and temper tantrums, the expense of raising a child can hit families hard. When your children reach school age, you'll soon come to realise that sending a child to school is not 'free', as you might have previously thought. Shoes, bags, uniforms and books – all these costs soon add up, and can push already stretched family finances to breaking point.
Thankfully there is some good news, because both state and federal governments have recognised that 'back to school' is an expensive time for parents. For this reason, there are a number of refunds, relief and tax breaks for parents of school aged children, so make sure you're aware of everything you're entitled to, and get some relief from the expense of school.
The Schoolkids Bonus
At the start of 2013, the Schoolkids Bonus replaced the previous scheme, known as the Education Tax Refund (ETR). This provides Australian families with an annual grant of $422 for every child they have in primary school. When they reach secondary school, this rises to $820 per year, per child.
Unfortunately the current government intend to abolish this scheme, so make the most of it while it's still here. Plans are to continue these payments until July 2016, and payments are made automatically in two instalments per year. From January 2015, this payment is means tested, you can find out more here.
Assistance For Isolated Children
This scheme is available across the Commonwealth, and is intended to help parents cope with the cost of educating a child who lives in a geographically isolated location. It can also be used to help families whose child cannot attend the appropriate state school because of disability or health needs too.
Families who are forced to home school, to pay boarding fees or to take other measures to ensure their child receives an appropriate education can apply for the funding to make life easier. Families could receive up to $9,407 per year to help with boarding costs, or $3,948 per year for distance schooling costs. Parts of the funding are income tested, but you can find out more on the Assistance for Isolated Children webpage.
State Specific Help
Some states offer additional resources to parents of school-aged children, to help them cope with the cost of education. These include:
In addition to these schemes, each state offers subsidies on public transport to and from school. These range from free travel to heavily discounted concessions, but differ from state to state. Whatever your personal financial position, you should make sure to check on the offerings of your own state to see what help you can claim.
If your child is in school, you'll already know the expense that is associated with continuing their education. As time goes on, these costs only increase as clothes get larger, books get bigger and trips get more ambitious. These elements of financial relief are designed to help out, but in situations where these are not sufficient to meet your expenses, there is always the possibility of seeking school loans.
School loans for parents are small amounts of money, given to you by a lender such as Credit24 and paid back in affordable instalments. An injection of cash, such as this, can help you to fund that skiing trip your son really wants to go on, or to pay the examination fees for your daughter's ballet class.
Whatever you need the money for, talk to Credit24 today and see how affordable school loans can be.