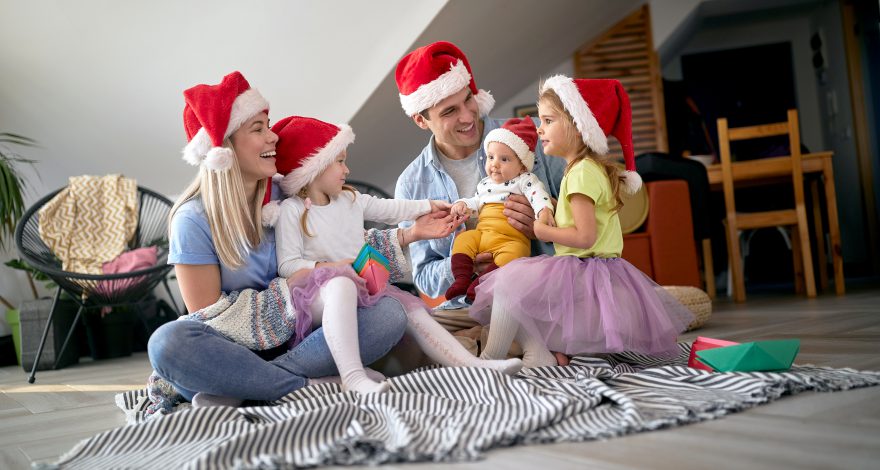 Budgeting
Seven ways to enjoy this Christmas on a budget
Posted on

16 December 2020
They say it's the most wonderful time of the year, but Christmas isn't always a breeze. With a full-on menu to prepare, presents to buy and making small talk with those weird relatives, the silly season can stress us out. It's also the season for spending – it's estimated that Aussies spend a whopping $17.3 billion* in the lead up to Christmas on food, decorations, presents and more, so it's natural for many households to feel uneasy around this time of year.
COVID-19 has made Christmas 2020 just that extra bit stressful too – many will be unable to celebrate in person with their loved ones and for some, money is tighter this year too.
However, there are some nifty ways to get that bang for your buck during the festive period. Here are seven tips and tricks.
Watch out for sales
Being prepared in the lead up can have great benefits so don't leave it all to the week before the big day. Follow your favourite brands on social media to see what deals and discounts they have going or even search online to see.
Keep it simple
It may sound obvious, but Christmas often means that we overindulge on every aspect. You don't need the latest gourmet ingredients or flashiest gadgets – just find the best food, presents and decorations that match your budget. We bet your guests will just be happy with some turkey, salad and a slab of pavlova for dessert.
Make presents
Feel like embracing your creative side this year? Instead of splashing out at the stores, make gifts for your nearest and dearest like homemade Christmas cookies or tree ornaments. After all, wouldn't you prefer a mug made especially for you by a friend or family member rather than another store-bought generic one?
Skip the gift wrapping extras
Presents are one thing, but many of us end up splashing cash on wrapping paper, gift bags, nametags and random extras like ribbons and bows. All you need is one roll of plain wrapping paper and you can customise by drawing designs on them. Alternatively, you could even use old newspaper and jazz it up with string. It's what's on the inside that counts anyway.
Secret Santa
Buying a Christmas present for everyone will make a significant dent on the bank balance – especially if there are 20+ guests turning up for Christmas lunch. Instead, put everyone's name in a hat and have each person choose one to buy a gift for. To make it a little more affordable, set a price limit and have some fun with joke presents.
Share the load
Christmas is a time for giving, so don't expect everything to fall on your shoulders if you're hosting this year. People love to lend a hand and be part of the festivities so everyone could bring a dish or a few bottles of bubbly. It'll save not, only money, but time and effort too. Plus, there will be plenty of food to go around too.
Reduce and reuse
For big ticket items like the tree and decorations, there's no reason to have it for one year and toss it out the next. Investing in a fake tree and some timeless baubles and wreaths means they can be reused for years to come.
Despite all of these tips, sometimes it can be tough to pull enough cash together in time for Christmas. That's where a Christmas loan could help.
What is a Christmas loan?
A Christmas loan is like a personal loan that gives you access to money for your Christmas festivities. Whether it's to buy presents for your loved ones, putting on Christmas lunch or dinner, or getting the car ready for the drive to see family and friends – a Christmas loan allows you to enjoy now and pay later.
We're here to help
Credit 24 offers unsecured loans to help with the Christmas needs. Borrow up to $10,000 for a maximum of 36 months. Choose the repayment frequency option and length of the loan that works for different pay cycles including weekly, fortnightly or monthly. Find out more.
* Source: Finder: https://www.finder.com.au/australias-christmas-spending-statistics-2020