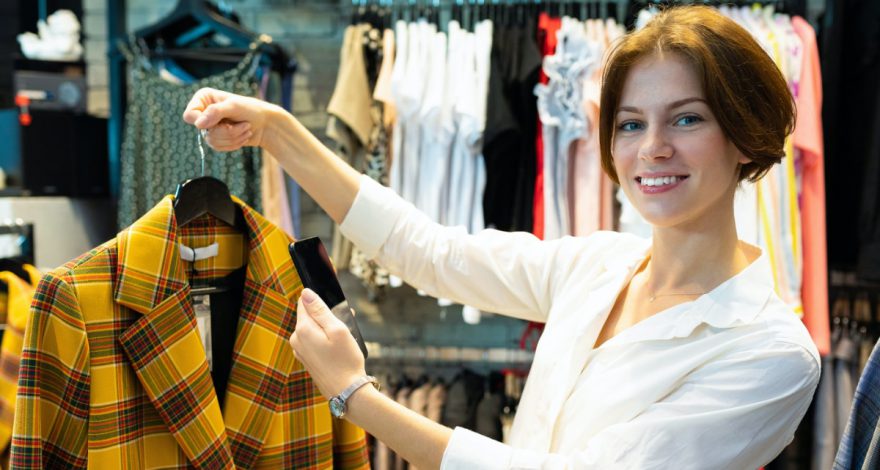 Short Term Loans
Buy now, pay later or Line of Credit
Posted on

19 November 2019
Buying now and paying later is the newest shopping payment option, but what is it? Buy now, pay later is an alternative payment option that allows you to order online or shop in store to take home goods and services immediately and pay for them in instalments. In Australia, the most common providers are  Afterpay and Zip Pay but there are many more out there including:
Afterpay
Zip Pay (Up to $1000)
Zip Money (Over $1000)
Latitudepay
Laybuy
Openpay
Humm
PayItLater
Payright
Splitit
Derferit
Australians love to shop. With the majority of retailers providing the option to buy now and pay later, it's become a very popular payment option that allows us to enjoy our purchases now and defer the payment over a number of weeks or months.
What are the downsides?
With the multitude of different buy now, pay later services out there it's hard to find the right one for the products that you want. Some offer  4 payments over 4 fortnights while  others allow you to pay 10% upfront and  then split it over 9 weekly payments. To accommodate for different customer needs, retailers tend of offer multiple buy now, pay later services, making it harder to remember each of your purchase's payment plans. This can  get a little overwhelming and harder to keep track of all your repayments.
If you forget or miss a payment, you may need to pay a late fee or  interest on your borrowed amount, depending on the provider. People have even been sent to collection companies because of outstanding balances owed to these companies.
There has been a lot of media attention on buy now, pay later especially when it comes to fees and the fact that there is no credit checks. Since it's so widely offered it can put people who may not be financially stable in a worse position.
Additionally, most  buy now, pay later providers don't charge interest on their payment plans. So, how do they make money? The store that you are buying the product doesn't receive all the money. The buy now, pay late company keeps a percentage of the sale. This is fine for bigger companies who can afford to forgo a slice of their profit. But for small business owners, this can be a big part of their profits.
What's the alternative?
What happens if what you want to buy  is too expensive to pay off over 4 payments or the place that has the best bargain doesn't offer a buy now, pay later option? Credit24 line of credit could be your solution.
Our line of credit gives you the freedom to use your credit anywhere and pay it off over 36 months. No need to miss out on a bargain because the store doesn't provide a payment plan or the item is over the limit the buy now, pay later company allows.
Credit24 line of credit is like a virtual credit account. You can withdraw and payback money from your account as you please and only pay interest on what you borrow.
Want to apply? Apply now.
What is a line of credit? 
A line of Credit is  a revolving virtual credit account that is linked to your bank account.
You will be given a maximum credit limit (based on your borrowing capacity). Whenever you need extra cash, you can withdraw any amount over $50 from your available funds. Money will be transferred into your own bank account and you can use it however you like. You can pay this off in 1 month or over 36 months – it's up to you. You only pay interest on what you borrow and there's no restriction on paying it off sooner.
Why is our loan better for you?
It's easy for us to just say that our loans are one of the best in the market, but we're not like other lenders who can potentially make shady claims without backing them up.
So, here are some of the major reasons why you would choose Credit24 to ease the burden of life:
No hidden costs or fees
Before you apply you can see what are the fees and the interest rate we will charge per annum. For our personal loans, you will see exactly how much your repayments are going to be, and how much you'll owe over the lifetime of your loan. Don't get caught out by hidden fees and costs. You'll know all the details of your loan upfront.
Flexible loan options
Credit24's loans and line of credit are flexible from $500 up to $10,000, with options to suit repayment frequency and repayment length that work for you and match your salary cycle. And best of all, you can repay your loan early with no penalty.
Easy to apply 
The online application means it's fast and easy to apply. Of course, you're always welcome to talk to our friendly team using online chat or simply giving us a call. Whenever you need us, help is just a click or phone call away.
You can rely on us
In a recent survey, we asked customers if they would recommend us to a friend. Not a single one said they wouldn't. That's trust that is earned through brilliant customer service and a fantastic reputation.