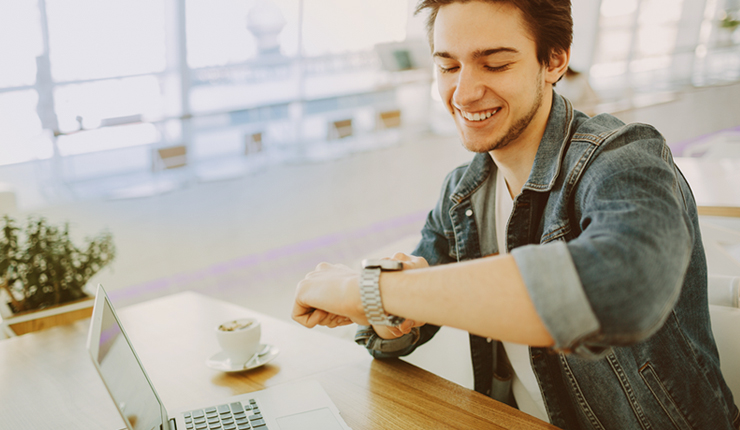 Short Term Loans
Applying for a loan with Credit24 – Hints and Tips
So, you've decided to take out a loan. You've weighed up the pro's and con's, maybe even read our 'Do you really need a loan?' page. So, what can you do to get your loan application processed as quickly as possible?
Your income 
Have your online banking details handy.
Alternatively make sure you have access to 90 days worth of bank statements, or if you have changed banks in last 90 days be prepared to show the previous bank account statements when requested.
Are all your payments up to date? We don't expect you to have perfect credit history but any unpaid dishonours or bankruptcy will likely make you ineligible for a loan with Credit24.
Is your salary paid into your own account and can you provide details for that account? We need to see your salary in your bank account in order to make sure we don't give you a loan you can't afford.
If you are receiving payments from Centrelink you may still be eligible if it doesn't make up more than 50% of your income.
TIP: Providing access to your online banking will see your application processed significantly faster than if you opt to send a PDF or paper versions of your statements. And don' t worry this is all secure and your privacy is protected.
Applying, it's simpler than you think
When applying take a minute to double check the details you are providing. Misspelled names and missing details can make the process take longer than necessary.
The loan is only in your name so you only need to provide your details. We don't need to know your partner's financial commitment or salary.
We want to understand your situation as best we can in order to provide the best solution for you. Be honest and make sure the loan amount and the reason make sense ($2000 worth of food is a bit much, however $2000 for moving cost/bond seems reasonable).
TIP: If there are multiple reasons you need the loan check all that apply in the application. This can help us understand more clearly why you need the amount requested.
Application submitted… Now what??
Listen out for a phone call from us. We may need to ask a question or two just to check our understanding. If you miss a call from us, we will send you a message. Remember to call us back. In most circumstances we can't proceed without that additional information. Don't worry, often, it's a very quick call and our team are very friendly and helpful.
TIP: If we request any documents send them through ASAP. If you have difficulty locating what has been requested and need extra time just let us know and we can keep your application open.

If you get stuck at any point during the application process you can use the online chat during business hours, this will connect you with a real person in our friendly team, not a bot, who will be very happy to help you and even talk you through the application if necessary.
LAST TIP: Apply before midday Monday – Friday for the best chance of getting the cash from your approved loan the same day!
Apply today