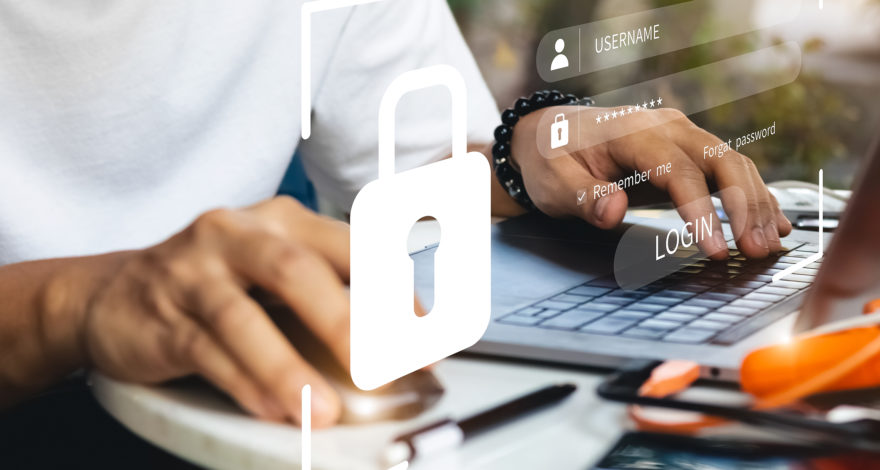 Cybersecurity
7 tips to help protect your online financial information
The line between our online and offline lives becomes more and more blurry. In this new, post Covid, work-from-anywhere reality, cybersecurity and customer data protection is even more important than ever. There's no better time to talk about the new challenges than October, the Cybersecurity Awareness Month. This year, its overarching theme is "Do Your Part. #BeCyberSmart." The idea is to empower individuals and organisations to own their role in protecting their slice of cyberspace.
So, how can you do your part?
We've compiled the list of 7 simple habits that will help you become less vulnerable to cyberattacks.
1. Protect your password
Passwords are crucial in keeping hackers out of your data. Make sure that your passwords are long, strong, unique and use multi-factor authentication (MFA) wherever possible. Always use different passwords for different accounts and don't let apps and websites remember your passwords. The password should contain at least one lowercase letter, one uppercase letter, one number, and four symbols but not the following &%#@_.
Take the time to change your Credit24 password using the above tips.
Change your password
2. Don't trust public Wi-Fi
Never trust the Wi-Fi in airports or coffee shops when accessing your money. If you need to use a public Wi-Fi, use a Virtual Private Network (VPN), that makes the traffic between your device and the VPN server encrypted. Alternatively, use your mobile network.
3. Think twice before clicking on links or opening attachments.
Even if an email looks like it's from someone you know, be careful with attachments. Hover over a link to discover where it directs to. Malicious links can come from friends whose account may have been hacked and/or have been infected too. So you need to be ultra careful.
4. Verify requests for private information.
Whenever you're requested to provide private information, verify the identity of the requester (even if it appears to be somebody you know). Scammers may pose as representatives of financial institutions and ask about your financial situation. When it happens, it is crucial that you contact the institution directly. You will weed out potential phishing scams and identity thieves.
5. Protect your devices
Make sure to install and update your antivirus software. Always ensure that your firewall is turned on. Remember to clear your device cache and browsing history. Keep a close eye on your belongings when you're in public places. Turn off your device when you are not using it.
6. Review your online accounts and credit reports regularly
Take time to review your account activity thoroughly as soon as they are available. If you see a mistake or unauthorized activity, contact your financial institution immediately.
7. Keep your information up to date
It's important that you keep your personal information up to date with all your service providers. If you've moved houses, changed your email or mobile number – contact the businesses as soon as possible. They need to be able to contact you if they detect any fraudulent activities on your account.
Financial companies are constantly working to prevent the compromise or loss of consumer information. But at the end of the day, a consumer's data is only as secure as the precautions they take themselves. Hope with our tips it will be easier for you to Do Your Part and #BeCyberSmart!