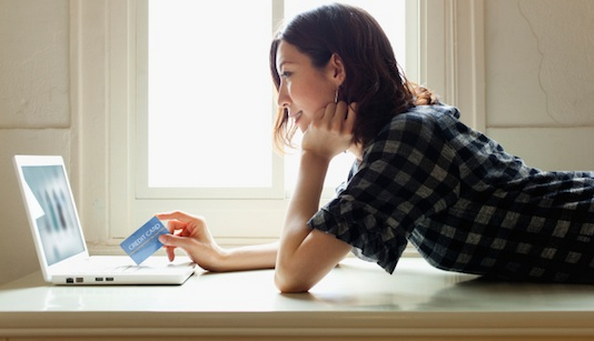 Budgeting
7 Pro Shopping Tips: Getting The Best Value Online
Posted on

16 January 2015
Online shopping can easily qualify as the fastest, most convenient and affordable way to shop today. Considering the fact that you can buy just about anything online today, there is absolutely no reason why you should confine yourself to shopping conventionally. Although online shopping is generally cheaper than conventional shopping, there are a few tips you can use to enjoy even greater savings. If your focus is learning how to make big savings while shopping online, look no further. Below are 7 pro shopping tips you should consider when you want to maximise your online savings.
1. Use coupon codes
One of the best ways of maximizing your saving when shopping online is using coupon codes. Coupon codes are simply codes which are used on the checkout page of online stores before you pay. Online retailers who accept coupon codes have special sections on checkout pages where you are supposed to enter the coupon code details (numbers, letters or both) to receive a discount. There are very many Australian sites which specialise in offering coupon codes.
Some of the most popular sites include; Aussie Coupon Codes and Retail Me Not. You should visit such sites to get coupon codes. You can also find coupon codes for specific products on Google. Coupon codes can help you enjoy savings on just about anything you buy online. It is however important to familiarise yourself with the coupon's terms and conditions since most coupons have user guidelines i.e. how and where you should use the code.
2. Buy overseas from cheaper countries
Online shopping gives you the freedom to buy from any country globally. You shouldn't therefore confine yourself to Australia especially when the Aussie dollar is strong. A strong Aussie dollar makes things expensive for local buyers but cheap for foreign buyers (people buying things outside Australia). You have the opportunity to buy goods at a cheaper price in the UK and US among other countries when the Aussie dollar is strong.
3. Keep an Eye on Deal Sites
The business model for most deal sites is based on offering big discounts, so monitoring these sites for deals which interest you can be a great way to save. Focus on the bigger sites which generally offer a variety of deals from different online stores. Scoopon, Catch of the Day, Cudo, Oo.com.au and Deals Direct frequently offer big discounts (sometimes up to 90%), so you shouldn't settle for the normal 10-30% discounts offered by many stores online. Signing up for newsletters from top deal sites is a great way to be able to take advantage of limited-time offers, however they are rather frequent with their emails and you can expect to receive multiple emails daily.
4. Find a good mail forwarding company
It's important to note that there are many online stores which don't offer international shipping services. It is therefore critical to find a good mail forwarding company in the country you are buying from (i.e. Shipito in the US) to handle these international online purchases. Mail forwarding companies make it easier and cheaper to buy from online stores that offer good discounts but don't necessarily offer cheap international shipping services.
5. Compare prices/offers
Traditional/offline shoppers compare prices all the time. You should consider doing the same online. Although most online shoppers will jump at 10-30% discounts offered in online stores, you shouldn't do the same. Compare prices/offers from many stores before you buy anything online. You can use different browser tabs to compare prices effectively. Once you have confirmed you are getting the best deal, you can proceed and buy.
6. Buy in bulk
This tip is very effective when you want to save a lot of money shopping online for non-perishable items. Websites like www.groceryrun.com.au offer great discounts on household goods like laundry detergents, toilet paper, diapers and canned food. Since such goods are inevitable in any household, you should plan to buy in bulk if you are keen on making huge online savings.
7. Ask for a discount
Although most online stores offer discounts on everything, there are those that don't. In such instance, you shouldn't accept the stated price without asking for a discount. Your chances of getting a discount online when you ask for one are very high. You shouldn't therefore shy away. You might even get a flexible payment plan. Besides, you have nothing to lose if your request is denied.