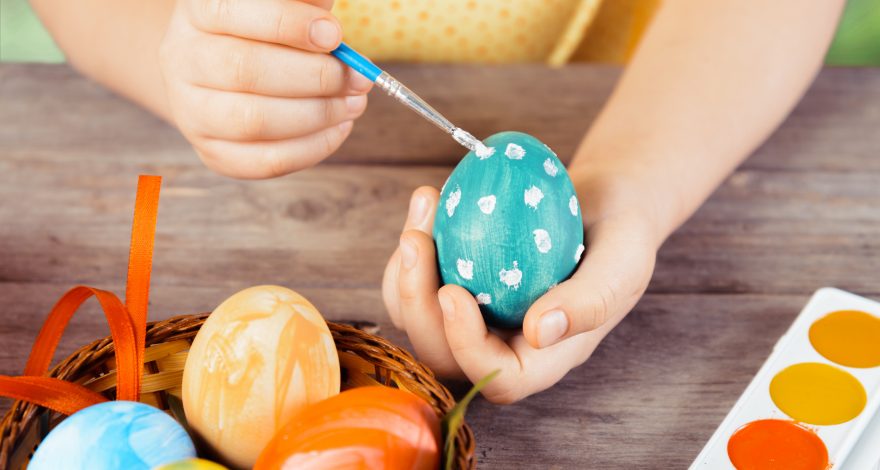 Budgeting
7 Fun School Holidays Easter Break Activities that Won't Break the Bank
It is that time of year again. Choccie eggs and Easter Shows. Fun family activities for every age are in high demand and that can create demand on the purse strings too. Here's some suggestions to keep the family entertained with some to have budget friendly Easter fun.
1. Have a backyard campout
Complete with marshmallows, sleeping bags and tents. Invite some friends over, everyone can get in on the fun of setting up tents, making a campfire and cooking dinner outdoors. There are no special skills required. If you don't have camping gear just stay out snuggled under doonas until the fire dies down. All age groups are welcome, even the family pets can get in on the action.
2. Egg decorating
Get creative with the kids and decorate your own eggs. Hard boiled are best for little hands. Use whatever you have at home, sharpies, poster paints, stickers, glitter, go wild, have fun! Make patterns or your favourite characters, there's lots of inspiration online. Make a display of the final masterpieces and everyone can be proud of their work.
3. Easter egg hunt
Treasure hunts are fun for the hiders and the hunters alike. Kids, large and small, love trying to find chocolate. A good time will be had by all. It doesn't have to be expensive you can pick up a pre-made kit from dollar stores or from Kmart for just $4. The fun is in the planning and hiding of all the items, then sitting back and watching your little chicks try to find the chocolate treasures.
4. Have an all-day beach expedition
The beach isn't just for summer. Pack up the lunches, the umbrellas and the sunscreen, maybe a warm top too, and get down to the beach. Kids and beaches go hand in hand, while adults can relax and read or chat. The beach offers endless amusements from swimming to cricket and playing Frisbee. Beaches are a great place to burn off excess kid energy and guarantee that everyone will sleep well that night.
5. Country day trip.
Find a destination of interest or a free event you can all enjoy and make it an all day trip. A scenery change is a refreshing break for the grown ups and the fresh air is great for the kids. Make a game of journey with an I-spy treasure hunt, the ride can be as interesting as the destination.
6. Family movie night.
Another opportunity to get cosy under a blanket share some movie time. Try a family classic like "E.T" or "The Jungle Book" or there are some great new rentals out this Easter including "Moana" a beautiful new movie from Disney and "Rogue One – A Star Wars Story". So dim the lights, fire up the pop-corn maker and snuggle up and enjoy.
Not all Easter plans can be cheap though. You may be in a situation where you need to travel this Easter Break, or perhaps you have another priority making demands on your finances. If necessity dictates, why not look into small loan? With the right company, you can take out a loan to cover all your expenses at a pay-back rate that will not be financially difficult.