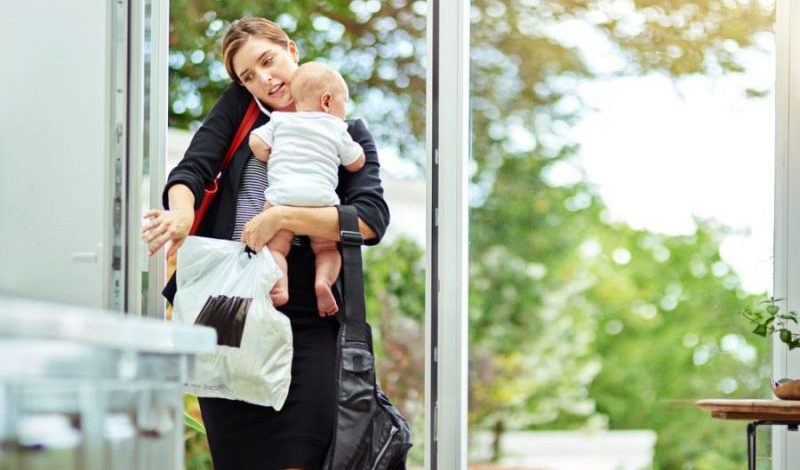 Budgeting
4 Things to Consider When You Return to Work After Baby
Going back to work after you have a baby is a huge milestone – and it's important to consider how you're going to handle it carefully. You want to be sure, not only that your child is provided for, but that you and your family are financially secure throughout your new transition. As you're thinking about your options and preparing to start work again, make sure you've considered these key things.
1. Prepare a budget
Going back to work is supposed to increase your family's income. If you're working just to pay for childcare, you might discover that it's better for you to stay at home with your little one for now. As you're reviewing your income and expenses, be sure that you include:
The cost of petrol used to get you to and from work

The expense of work clothes and other necessary items

Childcare costs

The expense of increased illness, since your child will be more likely to get sick in a childcare setting.
2. Consider flexible scheduling opportunities
Going back to work doesn't mean that you have to work five days a week, especially now that your needs have changed. Speak with your previous employer about flexible scheduling opportunities that will allow you to adapt your schedule to your new needs. Make sure, however, that changing your schedule to three days a week doesn't mean that you're trying to cram forty hours of work into a twenty-four hour schedule! Some other flexible scheduling options include:
Working longer days – four ten-hour days instead of five eight-hour, for example – so that you have an extra day to spend at home with your little one.

Shifting your schedule so that you're working opposite your spouse, allowing one of you to always be home to take care of childcare.

Working weekends – even long shifts on the weekend – while your spouse works during the week.
3. Know your rights
Your employer – current and future – is not allowed to discriminate just because you're a parent. You have the right to work in spite of your responsibilities as a caregiver. You also can't be discriminated against simply for being a parent or a woman. When you need to ask for flexible scheduling or your child has been sick for the fifth time this month, it's important that you know your rights before starting a conversation with your employer.
4. Plan for the future
Women in particular can struggle with their own retirement savings, promotions that allow them to move up in their chosen careers, and improving their job skills as a result of time out of the workforce to have children. Make sure, as you're setting your schedule and deciding what you want to do about work after baby, that you're taking your future into consideration. Do you work in a fast-paced profession that will see a great deal of change in the next five years? Will it be difficult for you to get ahead later if you take more time off now? Considering all of these things is critical to ensuring that you're happy with your job.
Your return to work after having a baby should be carefully thought out and planned. Adapting your finances to face the change is also critical. If you need a little extra money to help you through until your next pay, contact us today.