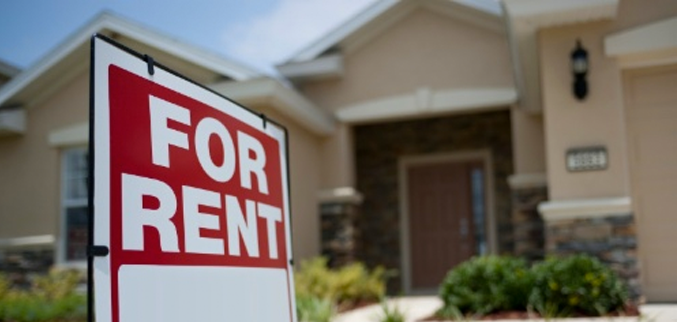 Housing
3 Things You Should Know Before Renting
With the housing market making it unaffordable for many Australians to buy, more and more are choosing to rent their home rather than own. In fact, double the number of Aussies are renting right now as there were back in 1981. It is estimated around 4.5 million people live in private rented accommodation, that's around 24% of all Australian households, and projections of the future housing market suggest this figure will only continue to grow.
If you're in a situation where you're looking to rent a house, whether for the first time or not, you need to be aware of your rights and responsibilities before signing up to a contract. Here are three key things you need to get your head around before you dive into renting.
1. Terms and conditions are unique, so always read them fully
Terms and conditions of agents or private landlords can sometimes be lengthy documents, and it can be tempting to just skim over them prior to signing. However, it is important to understand your lease agreement, including all terms and conditions, before you agree to take the property. Check for things like:
How long the rental period is.
Your responsibilities for maintenance, including the gardening and outside grounds.
What the rent amount is, and how often it can be changed (check how much notice you'll be given before a rent increase too).
How much notice you'll need to give if you want to leave.
How much notice your landlord has to give if they want you to move out.
How many inspections you'll be required to allow, and how frequently they will occur.
Failing to check these thing before signing up to your rental agreement could land you in hot water later on, so read your documents and ask as many questions as you need to in order to ensure you are comfortable with the arrangement.
2. Understand how much bond you need to pay, and plan for how you will pay it
Individual states in Australia have different rules on the amount of bond you're expected to pay. In QLD, for instance, the bond is limited to no more than four weeks rent if you're paying $500 or less per week. In Victoria, it's no more than one month's rent, but there are occasions when this can be changed. Do your homework and make sure you're not being asked for more than is legally acceptable.
If you're unsure of how you will raise the money for this, you can look into applying for a rental bond loan. A bond loan is simply a small amount of money, borrowed to finance your initial bond payment. This can be repaid over time, at an affordable level, and is similar to a personal loan.
3. Find out what you need to do in order to get your bond payment back
Return of bond payments is usually dependent on adhering to standard rules and regulations. These may be outlined in your contract terms, but if not, make sure you understand exactly what you can and cannot do before handing over the cash.
In general, the landlord will expect you to pay on time, to repair any damage and to keep the property in good condition. Leaving the house with damage, unreasonably dirty or causing a nuisance in any way could jeopardise your ability to get your bond money back, so make sure you're well informed right from the start.
If you're renting for the first time, it can be all too easy for the excitement to get the better of your judgement. Even those who have been renting before can get caught up in the moment and fail to well protect themselves. Being well informed puts you in a great position to have a happy renting experience, so check these tips and keep yourself safe when you're preparing to rent your home.
For rental bond loans and other personal finance issues, you can trust Credit24 to offer a great deal. Get in touch today about your bond loan needs and make it easy to secure your perfect rental home.